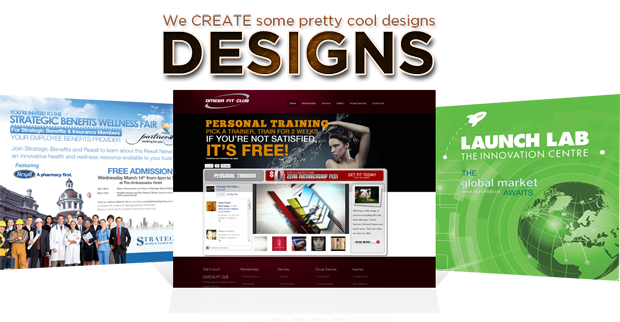 Interested in a website...
So you know what you want. You want an awesome brand, you have the colours picked out, you can almost envision it, but when it comes to putting pen to paper you suddenly hit a wall. Wait...this design stuff suddently doesn't seem so easy. It's almost like trying to cook a hot dog with no stick on a camp fire!! You want an awesome company image, know what you want but, suddenly things feel pretty difficult. Well, it can be a little difficult coming up with ideas, but that's what we're here for. What we really do is try to understand your vision and capture that idea using creative design, strategy and a little branding know-how. We truely enjoy what we do and want to help you with your vision.


A website on the internet is not that scary
Sounds kinda complicated and a bit scary. You might be thinking... there is probably all sorts of things I have to know and do! Well, the web is a pretty complicated place and things change very quickly, but that's what we're here for. We are committed to staying ahead of the curve and to help facilitate your idea into something awesome! From domains to delivery we will worry about the details for you; walking you through the process with ease.


We are passionate about design
What can we say, we are passionate about design. There's nothing more satisfying than bringing an idea to life for us. Design is a skill and an art form that seeks to integrate meaning with form. Our designers employ our experience and marketing expertise; working at the intersection between strategic design, imagination and marketing prowess. Each project we undertake we employ our knowledge and experience, effectively reducing complex ideas to their visual essence and using our patience, focus, and creativity, we work to develop something our clients are truly proud. Like...really proud of! We help our clients tailor and incorporate content into their websites, aiming to ensure we do our best to create maximum impact and exposure for them and their business.


What does a website cost?
As you can imagine we get this question a lot. The cost of a website varies depending upon what you want. It's a bit like saying, what does a car cost? A standard website is pretty affordable, but things to keep in mind are features. The more you want out of your website, the more time it takes us to develop it for you. For instance, a standard, small, straight forward great looking website can start at $899.00, but if you want shopping carts, forms, databases, etc, it takes us time to build them. The larger the website, the more time it takes us to complete which means larger associated costs.

We have developed lots of websites for small, medium and large companies and even some pretty big software projects. In coming up with a cost, what we do is discuss with you what you need, understand what you are looking for and then develop an estimate specifically tailored to your needs. Honestly, feel free to contact us, don't be scared or intimidated, we always love talking design or marketing. We don't take on every project, but if we think we can help you out, we would love the opportunity! Consultations are free and there is no risk or obligation to proceed even if we prepare an estimate for you.