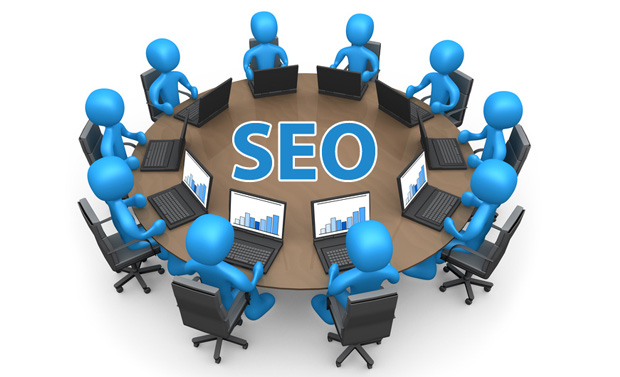 Search Engine Optimization
There is no shortage of SEO (Search Engine Optimization) companies out there claiming to get you to the top of Google and unless they have a large ownership stake in the company, they probably can't guarantee you this.
Google search engine optimization is extremely complex but, there are things you should be aware of regarding your SEO. The content on your website is critical to helping you move up the search engines so be sure to have good well written content that tries to incorporate your primary keywords or phrases.
If content is critical, then links are crucial. Try to ensure you have quality back links using your keyword phrase as the link. If you are linking to other websites that aren't applicable to you, it might be time to reconsider this strategy.
When designing your website, be sure to consider SEO and stay away from Flash if possible. Web crawlers find it extremely difficult to scan through flash files (and sometimes cannot see the content at all). If you just built a shiny new flash site, a few optimizations just won't cut it. Did we mention that apple devices cannot run flash at this moment. HTML 5 on the other hand allows you to perform functions that you might think is flash but, can be read by Google web crawlers and your mobile devices. If you haven't heard of HTML 5, you need to do some homework.
Use targeted keywords and phrases in your Meta Tags. Using a hundred keywords in your Meta Tags actually saturates the quality of your words and lessens the importance the search engine places on those keywords. Be sure to use targeted keywords or phrases which are directly applicable.
Getting your website spidered can take time. People think that simply posting your website to the Internet you will instantly come up first in the search engines. Realistically, it takes some time for Google and Bing web crawlers to find and scan your website. Submitting through Google's regular submission form can take time and sometimes the quickest way to get your site spidered is by getting a link to it through another quality website. Your website file extension .html, .htm, .asp, .php, etc., doesn't have a huge impact on your search engine ranking but your URL does. If possible try to use your URL that make sense and is applicable to the content you want found.
Although blog posts can be a lot of work, web crawlers actually like fresh content. This also increases the amount of content and keywords the web crawlers have to search and find. When optimizing your blog posts, use tags independently of the article. Think of your tags as keywords for that particular blog post.
To summarize quickly, search engine optimization is about text, links, your website popularity. Getting a lot of Google+'s also doesn't hurt!
Interested in learning more?
Follow us on facebook at
www.facebook.com/rsmultimedia
or
contact us today
for an estimate on a project.