We seek to understand your vision.
Although each and every project is unique, the general process is similar. Essentially, the first step is for us to begin to understand your company and what you are envisioning for your website, thus determining the scope of the project. This can be difficult for some entrepreneurs as they constantly walk around with great ideas in their head but getting it on paper can sometimes be a challenge. Not to worry, through a free consultation we discuss your ideas, products, vision/mission, key products or services and your value proposition to easily and effectively get a sense of where you would like to go with your project. We work with you to develop a strategy that is best suited to your organization and take great strides in developing a website that captures your vision!
Estimate custom tailored to your project.
Once we understand what you are looking for, we will prepare an estimate that is custom tailored to what you are looking for. There is no obligation to purchase until you give us the go ahead. If you would like to proceed, we break the costs down into 3 payments. A deposit, and interim payment and the balance due upon launch. For instance, if you would like a $1500.00 website that means 3 payments of approximately $500.00. For larger projects a more custom solution is developed and we would attach and agree upon a payment schedule.
A design that's special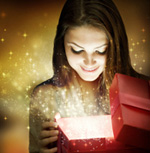 We understand the end product is about you (the client) and we actively work to meet or exceed expectations. The end product is a reflection upon you and we want to make sure it does a great job. You will have a single point of contact whom you can regularly communicate with as your website is being developed. While your website is being constructed, it will be on our test server and you will regularly see progress and updates. Once you are happy with the final product, we will ask you to formally approve it, and then subsequently proceed to officially launch your website.
Monitor Progress
As your website begins to take shape you can see progress on your website. We will provide you with a link on our back-end server and you can help us develop your vision. By seeing it take shape this not only helps you know exactly what you are getting but often helps you with coming up with content for your website. We also have access and can purchase high-end photography for you so if you are lacking great images, we can definitely help you out in the area as well.
Helping you succeed
By understanding your needs and objectives, we have better insight into your business and are therefore more likely to meet or exceed your expectations and subsequently your key performance indicators (KPI). We want to see you succeed! Through our process we work with you to stay on message with your website. We use language, content and imagery to engage your prospective customers whether they are listing to a video, scanning your website or reading your content. Each word and piece of content offers the opportunity to inform and inspire a customer to take action.
Giving you the power to monitor your traffic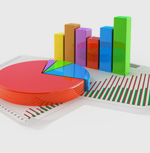 In order to ensure you are able to take full advantage of your website, we can (and most often do) incorporate Google analytics. What does this mean? It means you can very easily track your website traffic, seeing how many visitors you are getting, where the traffic is coming from, what websites are referring you and much more!
Estimates are free, let's get you started!
RS Multimedia is a provider of premium, integrated marketing solutions. Headquartered in Kingston, Ontario at Innovation Park, we have grown quickly and boast a young, talented team. Our constant pursuit of excellence is clearly evident with each and every project. For a limited time we are offering a few great promotions to help businesses get themselves a website. Contact us today and get started on a new great website specially for you!