Welcome to RS Multimedia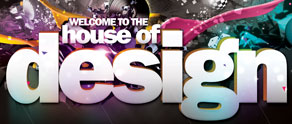 We could say all sorts of things that describe us related to strategy, social media, advertising, design, website development, software or branding, but at the end of the day we are just people, connecting people. What we really do is understand your needs and attempt to develop a marketing solution that meets your objectives.
RS Multimedia
RS Multimedia is an integrated marketing communications company that provides a wide range of creative design, marketing, branding, print and web design solutions.

Located in Kingston, Ontario at Innovation Park (945 Princess Street), we are passionate about design and implementing effective communication strategies. We're a small company by agency standards, but we do have some pretty big ideas and have performed design work for some pretty big names. We do our best to understand what our clients need and to deliver a professional product that best represents our clients interests. By understanding what you do, your objectives, we are much better suited to develop something that connects you with your customers. Isn't that the objective at the end of the day?

We think of ourselves as a leading integrated communications company and one of the premier Kingston web design companies. Dedicated to quality, innovation, insight and excellence, we aim to create the highest value communications materials for our customers' respective budget. Whether you are interested in graphic design, branding, marketing, web design or banners and stands, trust us to work our very hardest to see you succeed.
Free Consultations
A Are you interested in developing a website or brand image that is truely representative of your company's goals and aspirations. We offer free 1.5 hour marketing consultations. There is no risk, no obligations! We are happy to discuss ideas with you!
Contact Us
Web Marketing
B Looking to expand your web presence but not quite sure where to start. We love talking design and are happy to discuss ideas.
Contact Us
Kingston Web Design
C Kingston, Ontario (15/03/11) - In pursuit of excellence and innovation RS Multimedia and Kingston Web Design work closely together in a strategic alliance on a number of projects to offer a wider and more robust array of services. We are located in Kingston, Ontario and proudly support the local community!